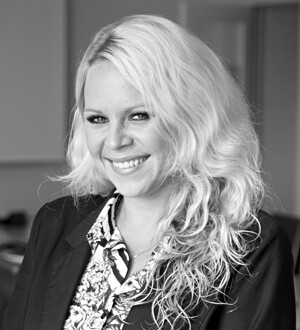 Emma Sandberg
Sales Director - EMG Sweden – Account Management
Before Emma Sandberg stated at EMG one of her best friends was working here. And for three years all Emma heard was how great and fun this company was. When she was faced with the question of whether she wanted to join herself, she didn't hesitate for a second. And today, 4 years later, she is glad to report that all of the things she heard before about EMG have proven to be true.

What is it that is so great about EMG?
– The atmosphere is fantastic. Much of it has to do with the people working here. We are a professional, very committed group of people that does not hesitate to help each other. And it's fun! We have fun together and that is really important.
Tell me about your role as Business Unit Manager Sales at Gymnasium.se.
– Gymnasium.se is a search engine for everyone that is looking for a high school education. Together with the Business Unit Manager of communication, Erik, I have total responsibility over the business unit. It is almost like running a small company within the organisation. We hold the full responsibility for the business but with the advantages and the support of the bigger organisation.
So, what do you do on a daily basis?
– No day looks just like the other. One day can be about coaching and having meetings with my team to plan and ensure that they have everything they need to pursue their work in the best way possible. The next day can be about long-term planning and setting goals and budgets and another day could be booked with meetings with external partners or clients. I love the variety of it, it's always exciting and never boring!
What is the biggest challenges with being a manager?
– Getting everyone to strive in the same direction, especially in more challenging times. Me and Erik has the helicopter perspective, and it is really important to get everyone on the train and to head in the same direction. And also, all decisions are not always fun to make but not less important in enabling the team to progress.
And what is the best part of being a manager?
– The feeling when my team has been working really hard to reach the goals followed by the shared happiness when we do. Nothing beats that feeling! And, at EMG we celebrate with style. Every team that hits the goals gets to go on a weekend together. I've been to Barcelona, Lisbon, Iceland and Budapest since I started here. And in just a few weeks my team will go to Montenegro together!


What does Performance mean to you?
– A lot is included in the concept of performance. But for me, it is primarily to always do everything to achieve your, and your team's goal!