Internship
·
Stockholm
·
Hybrid Remote
Praktik: Digital Marketing & Analytics (hösten 2022)
Söker du Sveriges bästa praktikplats? Då har du hittat rätt 😃 Hos oss på EMG får du chansen till en lärorik och inspirerande praktik, i en internationell miljö i centrala Stockholm!
We usually respond within three days
Som praktikant på Marketing & Insights får du möjligheten att utveckla dina skills i Google Analytics, Facebook Ads, webbanalys, Google Data Studio och mycket mer. Du kommer få hjälpa oss hands-on med att analysera och optimera våra sajter och bidra till att utveckla vår digitala strategi.
Vad kan vi erbjuda?
Uppstyrd praktik med egen handledare, skräddarsytt introduktionsschema och egna projekt ✨
Stort eget ansvar och möjlighet att få påverka
Arbeta i ett tillväxtbolag med en platt snabb organisation (här händer det ständigt nya spännande grejer)
Möjlighet att arbeta med några av Sverige största företag, skolor och universitet
Internationellt bolag med kollegor från bland annat  UK, US, Spanien, Frankrike och Tyskland 🌎 
Möjlighet att arbeta i en stabil, trygg organisation med en tydlig vision
En rolig arbetsplats där vi kör AWs, spelar pingis, tränar etc. 🤸‍♀️🏓
Vem letar vi efter?

Du som studerar på universitet, YH, högskola eller liknande utbildning
Stort intresse av analys och digital marknadsföring
Praktisk kunskap om Google Analytics, Facebook Ads och Google Sheets/Excel
Självständig och problemlösande
Stort driv och starkt engagemang
Vi är ett glatt gäng, samarbetar i många projekt och är måna om att alla ska trivas hos oss. Praktikplatsen passar dig som är social, driftig och intresserad av att få en bred insikt i digital marknadsföring och kommunikation. Därtill är det viktigt att du är flytande i både svenska och engelska språket.

Om oss
Vi på Keystone Education Group är specialister på digital marknadsföring av kurser och utbildningar. Vi tror på ett livslångt lärande och jobbar med några av Sveriges största utbildare som våra kunder.

På vår svenska avdelning är vi ett 30-tal kommunikatörer och marknadsförare som arbetar med allt ifrån site management och content, till sociala medier-annonsering, e-postmarknadsföring, events och annonsproduktion. Framförallt är vi grymma på SEO (vinnare av Svenska SEO-priset 2020!) och experter på att sammanföra utbildare med elever, studenter och kursdeltagare genom våra svenska utbildningssöktjänster. Ett exempel är studentum.se med över 900 000 besök per månad. Andra svenska sajter är utbildning.se, kurser.se och gymnasium.se.

Keystone Education Group är ett internationellt bolag med omkring 500 medarbetare över hela världen med söktjänster för olika marknader och utbildningsnivå. Vår gemensamma vision är att hjälpa alla i hela världen hitta rätt utbildning.

Good to know!

Praktiken är på heltid med start hösten 2022 och vi söker dig som kan ha praktik i minst 8 veckor eller mer.  

Vill du vara en del av vår Keystone-familj?

Skicka in din ansökan till oss redan idag! Om du har några frågor, vänligen kika in på vår FAQ sida. Hittar du inte det du söker är du varmt välkommen att chatta med oss!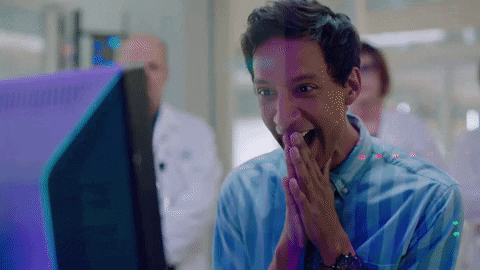 Department

Role

Marketing/Communication

Locations

Remote status

Hybrid Remote

Employment type

Internship

Employment level

First / Mid Level Officials
Three of many benefits
A fun workplace

We believe in creating a good environment between co-workers by participating in enjoyable activities such as sports events, after works and travelling.

Opportunities to grow

We believe in giving every employee opportunities to develop their skills and capabilities by providing them with both external and internal courses and training.

Reward for effort

We believe in showing appreciation to our employees, good performance could result in a trip with your team or in an individual prize or bonus.
Workplace & Culture
Our workplace culture is characterised by people who are passionate about what they do, people who are high achievers who strive to perform in a professional manner.

At Keystone we expand each individual's capability to give everyone a chance of being the best that they can be.Together we are creating an environment that encourages creativity and new paths to success.

Our workforce consists of talented employees of 20 different nationalities and we are proud to say that we no longer feel ''international'' - it has become an integral part of who we are!
About Keystone Education Group
Keystone is a leader in marketing expertise for education worldwide. We help education providers to effectively reach their target audience. Keystone operates digital platforms for education search worldwide. Our expertly-crafted platforms and insight into the market enables us to continuously develop our search engines. Our ability to adapt to changing trends are making us the world's leading and most popular search engines for education.
Internship
·
Stockholm
·
Hybrid Remote
Praktik: Digital Marketing & Analytics (hösten 2022)
Söker du Sveriges bästa praktikplats? Då har du hittat rätt 😃 Hos oss på EMG får du chansen till en lärorik och inspirerande praktik, i en internationell miljö i centrala Stockholm!
Loading application form
Already working at Keystone Education Group?
Let's recruit together and find your next colleague.