Account Management
·
Mannheim
·
Temporarily Remote
Account Manager (m/w/d) Neukundenakquise
Dein Weg zur Arbeit am Morgen - Worauf freust Du Dich in über 500 Minuten im Monat? Jeden Tag im Büro, womit verbringst Du 1.800 Lebenszeit im Jahr? Zählst Du noch oder verwirklichst Du Dich schon?
We usually respond within three days
Als Account Manager (m/w/d) Neukundenakquise bist Du dafür verantwortlich, neue Kundenbeziehungen aufzubauen. Dabei gehst Du clever vor und behältst den Blick durch die "Brille Deiner Partner". In enger Abstimmung mit Deinen Kollegen aus der Redaktion und dem Marketing schaffst Du die Grundlage für eine langfristige Zusammenarbeit mit Deinen Kunden.

Deine Verantwortung
Du gewinnst neue Kunden
Du vermarktest und entwickelst Online-Marketing-Kampagnen für Weiterbildungseinrichtungen zu deren Reichweitenerhöhung
Zusammen mit den Kollegen der Redaktion förderst Du das Wachstum Deiner Kunden
Du triffst und berätst Deine Geschäftspartner im persönlichen Gespräch vor Ort
Du bist verantwortlich für Dein Pipeline-Management zur Erreichung halbjährlicher Umsatzziele
Du bringst dafür folgendes mit
vom Naturell her bist Du ein High Performer mit Begeisterung für den Vertrieb, der dafür brennt, neue Kunden zu gewinnen
Erste Erfahrung im Vertrieb – z.B. im (Einzel)handel, Telekommunikation, Tourismus oder der Medien-/Verlagsbranche, der Bildungs- oder Personaldienstleistungsbranche
Ein abgeschlossenes Studium im kaufmännischen Bereich oder eine kaufmännische Berufsausbildung - wir freuen uns aber auch auf Bewerbungen von spannenden Quereinsteigern!
Freude daran, mit Kollegen und in internen Trainings Englisch zu sprechen
Erfahrung im Umgang mit MS-Office-Tools
Begeisterung zur Weiterentwicklung im professionellen, anspruchsvollen B2B-Vertrieb

Deine Benefits
Kaffee, Tee, Wasser und Obst versorgen Dich an Deinem schicken neuen Arbeitsplatz in der Mannheimer Innenstadt am Paradeplatz
Leistungsgerechte Vergütung mit tollen Boni
Mit den Öffentlichen ins Büro? Dein rnv-Monatsticket geht auf uns!
Deine Fitness und Zukunft liegt uns am Herzen: wir beteiligen uns an Deinem Sport-Invest und unterstützen Deine Altersvorsorge
Ein internationales Arbeitsumfeld mit Kollegen aus Schweden, Spanien, UK, USA, und vielen anderen Ländern
Lebendige Firmenkultur mit regelmäßigen After Works und Team-Events, großem Kick-Off-Event im Stockholmer Schärengarten und Weihnachtsfeier an unserem Hauptsitz in Stockholm
Eine skandinavische Arbeitskultur: Teilhabe & Mitgestaltung ist unsere DNA
Geregelte Arbeitszeiten als Basis für Deine Work-Life-Balance
Großzügige Home Office-Regelungen während der CoVID-19-Pandemie
Über kursfinder.de
Als Teil der schwedischen Educations Media Group mit Hauptsitz in Stockholm arbeitest Du bei Kursfinder.de in einem dynamischen Umfeld in Mannheim in bester Lage direkt am Paradeplatz. Insgesamt suchen monatlich über 3 Millionen Interessenten nach der richtigen Weiterbildung. Wir glauben an lebenslanges Lernen und kontinuierliche Weiterentwicklung. Deshalb bilden wir unsere Kollegen ständig weiter, über unsere interne Academy und mit großartigen externen Trainern. 

Bewirb Dich jetzt und werde Teil der EMG Familie!
Nutze dafür am besten unsere Bewerberplattform und klicke einfach auf "Jetzt bewerben". Unser Team Leader New Business, Daniel Schmierer kann Deine Bewerbung dann unmittelbar einsehen und Dir Rückmeldung geben. 
Wir freuen uns auf Deine Bewerbung! Bei Fragen kannst Du am besten einen Blick auf unsere FAQ-Seite werfen oder einfach unseren Chat nutzen.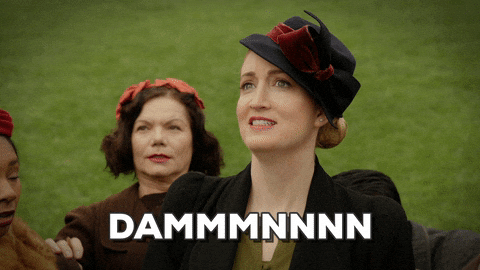 Department

Locations

Remote status

Temporarily Remote
We usually respond within three days
Related jobs
Three of many benefits
A fun workplace

We believe in creating a good environment between co-workers by participating in enjoyable activities such as sports events, after works and travelling.

Opportunities to grow

We believe in giving every employee opportunities to develop their skills and capabilities by providing them with both external and internal courses and training.

Reward for effort

We believe in showing appreciation to our employees, good performance could result in a trip with your team or in an individual prize or bonus.
Workplace & Culture
Our workplace culture is characterised by people who are passionate about what they do, people who are high achievers who strive to perform in a professional manner.

At Keystone we expand each individual's capability to give everyone a chance of being the best that they can be.Together we are creating an environment that encourages creativity and new paths to success.

Our workforce consists of talented employees of 20 different nationalities and we are proud to say that we no longer feel ''international'' - it has become an integral part of who we are!
About Keystone Education Group
EMG is a leader in marketing expertise for education worldwide. We help education providers to more effectively reach their target audience. EMG operates digital platforms for education search in 10 different countries with 19 national and two global websites. Our expertly-crafted platform and insight into the market enables us to continuously develop our search engines to adapt to changing trends making us the world's leading and most popular search engines for education.
Already working at Keystone Education Group?
Let's recruit together and find your next colleague.