Marketing / Communication
·
Mannheim
·
Flexible Remote
Eventmanager (m/w/d) Virtuelle Events
Möchtest Du mit dabei sein bei unserem Abenteuer, kursfinder.de zur führenden Marke im Bildungsmarketing in der DACH-Region zu entwickeln? Dann bewirb Dich bei uns als Eventmanager (m/w/d) 🚀
We usually respond within three days
Als Eventmanager (m/w/d) Virtuelle Events bist Du dafür verantwortlich, unsere virtuellen Veranstaltungen und Messen zu planen und durchzuführen. Du steuerst Dein Projektteam und die Verantwortung für das Veranstaltungsbudget liegt in deinen Händen. Du bist das kommunikative Bindeglied zwischen den Besucher:innen und den Aussteller:innen. Mit Deinen Ideen und Deiner Erfahrung machst Du uns noch besser!

Tu, was Du liebst
Mit Deinen Ideen und Deiner Erfahrung entwickelst Du neue Strategien und Konzepte für virtuelle Events und optimierst die bestehenden
Du planst unsere virtuellen Events und sorgst für eine reibungslose Durchführung
Du erstellst Budgetpläne für die virtuellen Events und stellst die Einhaltung der Budgetssicher
Du steuerst die interne und externe Kommunikation, damit alle Beteiligten immer informiert sind
Du baust Kooperationen auf mit strategischen Partnern und Medienunternehmen zur Vermarktung der Events
Du stimmst technische Anpassungen an unserer virtuellen Eventplattform mit unserem Entwicklerteam ab und lieferst Input für neue Produkte und Services auf der Plattform
Du erstellst nach Abschluss von Events Auswertungen und Meinungsumfragen
 
Du bringst dafür Folgendes mit 
Du hast ein abgeschlossenes Studium im Bereich Eventmanagement oder bist gelernte:r Veranstaltungskaufmann / Veranstaltungskauffrau / Veranstaltungsfachwirt:in und verfügst schon über ein paar Jahre Berufserfahrung (mindestens 2 Jahre) in der Messe- und Veranstaltungsorganisation
Du verfügst über umfangreiche und nachgewiesene Kompetenzen im Projektmanagement
Du kommunizierst verhandlungssicher in Deutsch und Englisch (schriftlich und mündlich)
Du agierst selbstständig und zielstrebig und bist trotzdem ein starker Teamplayer
Du behältst auch in stressigen Event-Phasen den Überblick und einen kühlen Kopf
Du bist ein natürliches Kommunikationstalent mit ausgeprägten Social Skills
Kenntnisse in Adobe Photoshop und InDesign sind von Vorteil, aber kein Muss
Berufserfahrungen aus dem Kundenservice sind ein Plus

Deine Benefits
Kaffee, Tee, Wasser und Obst versorgen Dich an Deinem schicken neuen Arbeitsplatz in der Mannheimer Innenstadt am Paradeplatz
Leistungsgerechte Vergütung
Mit den Öffentlichen ins Büro? Dein rnv-Monatsticket geht auf uns!
Deine Fitness und Zukunft liegt uns am Herzen: Wir beteiligen uns an Deinem Sport-Invest und unterstützen Deine Altersvorsorge
Ein internationales Arbeitsumfeld mit Kolleg:innen aus Schweden, Spanien, UK, USA und vielen anderen Ländern
Lebendige Firmenkultur mit regelmäßigen Afterworks und Team-Events.
Eine skandinavische Arbeitskultur: Teilhabe und Mitgestaltung sind unsere DNA
Geregelte Arbeitszeiten als Basis für Deine Work-Life-Balance
Großzügige Home-Office-Regelungen während der CoVID-19-Pandemie
Über kursfinder.de
Als Teil der schwedischen Educations Media Group mit Hauptsitz in Stockholm arbeitest Du bei kursfinder.de in einem dynamischen Umfeld in Mannheim in bester Lage direkt am Paradeplatz. Insgesamt suchen monatlich über 3 Millionen Interessenten nach der richtigen Weiterbildung. Wir glauben an lebenslanges Lernen und kontinuierliche Weiterentwicklung. Deshalb bilden wir unsere Kolleg:innen ständig weiter – über unsere interne Academy und mit großartigen externen Trainern.

Bewirb Dich jetzt und werde Teil der EMG-Familie!
Nutze dafür am besten unsere Bewerberplattform und klicke einfach auf "Jetzt bewerben". Unser Business Unit Manager Ingmar Bertram kann Deine Bewerbung dann unmittelbar einsehen und Dir Rückmeldung geben. Die Stelle möchten wir sobald wie möglich besetzen, also gerne schon zum 01.12.

Wir freuen uns auf Deine Bewerbung! Bei Fragen kannst Du am besten einen Blick auf FAQ-Seite werfen oder einfach unseren Chat nutzen.
Department

Locations

Remote status

Flexible Remote
We usually respond within three days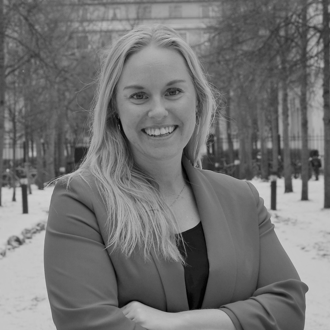 Related jobs
Three of many benefits
A fun workplace

We believe in creating a good environment between co-workers by participating in enjoyable activities such as sports events, after works and travelling.

Opportunities to grow

We believe in giving every employee opportunities to develop their skills and capabilities by providing them with both external and internal courses and training.

Reward for effort

We believe in showing appreciation to our employees, good performance could result in a trip with your team or in an individual prize or bonus.
Workplace & Culture
Our workplace culture is characterised by people who are passionate about what they do, people who are high achievers who strive to perform in a professional manner.

At EMG we expand each individual's capability to give everyone a chance of being the best that they can be.Together we are creating an environment that encourages creativity and new paths to success.

Our workforce consists of talented employees of 20 different nationalities and we are proud to say that we no longer feel ''international'' - it has become an integral part of who we are!
About EMG - Educations Media Group
EMG is a leader in marketing expertise for education worldwide. We help education providers to more effectively reach their target audience. EMG operates digital platforms for education search in 10 different countries with 19 national and two global websites. Our expertly-crafted platform and insight into the market enables us to continuously develop our search engines to adapt to changing trends making us the world's leading and most popular search engines for education.