Marketing / Communication
·
Stockholm
·
Remote
Digital Marketing Specialist till EMG Sweden
Har du ett öga för design? Hos oss får du jobba kreativt med att skapa snygga videos och annonser till våra kunder inom utbildningsbranschen 📽🍿 Sök idag!
We usually respond within three days
I rollen som Digital Marketing Specialist ingår arbetsuppgifter inom grafisk design, statistik, copywriting och digital marknadsföring. Du jobbar med att koordinera kampanjer och att skapa visuellt tilltalande och konverteringsdrivande digitala annonser.
I rollen ser vi också att du är delaktig i att utveckla, producera och distribuera videos till våra sajter och för våra kunder. Det innebär bland annat att du får skapa storyboards, filma och redigera rörligt material. 
Typiska arbetsuppgifter:
Ansvara för att skapa banners och native-annonser till våra kunder, och även administrera och optimera befintligt material på våra sajter. 
Filma och skapa animerade videos samt redigering av dessa.
Ge service och grafisk rådgivning till våra kunder samt hantera insamling av material.
Hantera marknadsföringsinsatser för våra kunder och tillhandahålla statistik och uppföljning till våra kundansvariga.
Statistik, analys och A/B-testning av annonser.
Skapa nya och uppdatera befintliga produktblad, guider och andra grafiska uppdrag.

Vad erbjuder vi?
Möjlighet att arbeta med några av Sveriges största företag 🏆
Arbeta i ett tillväxtbolag med en platt snabb organisation (här händer det ständigt nya spännande grejer)
Internationellt bolag med kollegor från UK, US, Spanien, Frankrike, Tyskland mfl. 🌎 
Möjlighet att jobba i en stabil, trygg organisation mot en tydlig vision
En rolig arbetsplats där vi kör AWs, spelar pingis, tränar etc. 🤸‍♀️🏓
Måndagsfrukost, fredagsöl och teambuilding-aktiviteter.
Årlig Learning at Work Week och stort fokus på kompetensutveckling.
Vi  erbjuder en bred roll med stort utrymme för kreativitet och nya idéer. Hos oss blir du del av en växande organisation i ett varmt och välkomnande team där vi värnar om våra kundrelationer och användare. Som Digital Marketing Specialist får du medverka i spännande projekt i en viktig och hållbar bransch. 

💡 OBS: Just nu är många av våra fysiska aktivteter på paus pga Covid-19. Vi hoppas på att kunna starta upp alla härliga aktiviteter så snart som restriktionerna släpper. 

Vem söker vi?
Vi letar efter dig som älskar digital marknadsföring, är kreativ och nyfiken samt har lätt att uttrycka dig i tal, skrift och bildspråk. Du är en teamplayer som drivs av att hjälpa kunder nå sitt bästa resultat. 
Mellan 1-3 års arbetslivserfarenhet inom digital marknadsföring.
Grafiskt skicklig med erfarenhet av Indesign, Illustrator och Photoshop.
Erfarenhet av att filma och redigera videos i program som After Effects eller Premiere Pro.
Noggrann och strukturerad med öga för detaljer och sinne för statistik och analys.
En teamplayer som gärna skapar idéer tillsammans med andra men som också kan arbeta självständigt.
Kunskap inom SEO, UX och fotografering är ett plus.
Vi ser det som en självklarhet att du uttrycker dig väl i tal och skrift på svenska  samt kan kommunicera obehindrat på engelska.

Om Client Marketing och EMG 
Vårt Client Marketing-team består av nio marknadsförare med fokus på bland annat Email Marketing, Inbound Marketing, digital annonsering och events. Teamet är en del av EMG - Educations Media Group som bedriver söktjänster inom utbildning. Ett exempel är studentum.se som är en söktjänst för eftergymnasiala studier med över 900 000 besök per månad. Andra svenska sajter är utbildning.se, kurser.se och gymnasium.se. 
Utöver vår närvaro på den svenska marknaden driver vi utbildningssöktjänster med hela världen som räckvidd. Tillsammans är vi drygt  400 medarbetare med visionen att hjälpa alla i världen att hitta rätt utbildning.

Vill du vara en del av vår familj?
Skicka in din ansökan till oss redan idag med CV och Personligt Brev! Skicka också gärna med länk till din portfolio eller till videos och annat grafiskt material du skapat tidigare. Om du har några frågor, vänligen kika in på vår FAQ sida. Hittar du inte det du söker är du varmt välkommen att chatta med oss!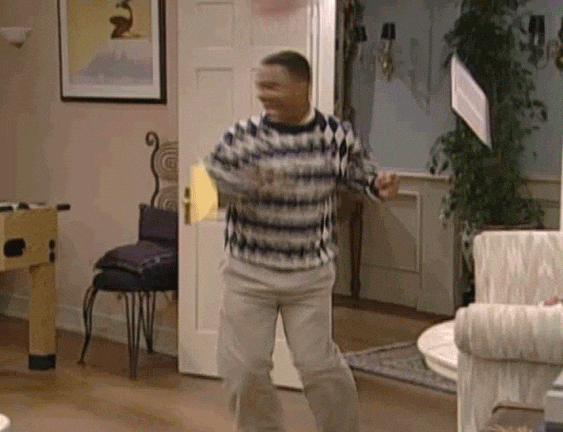 Department

Locations

Stockholm

Remote status

Flexible Remote
We usually respond within three days
Related jobs
Three of many benefits
A fun workplace

We believe in creating a good environment between co-workers by participating in enjoyable activities such as sports events, after works and travelling.

Opportunities to grow

We believe in giving every employee opportunities to develop their skills and capabilities by providing them with both external and internal courses and training.

Reward for effort

We believe in showing appreciation to our employees, good performance could result in a trip with your team or in an individual prize or bonus.
Workplace & Culture
Our workplace culture is characterised by people who are passionate about what they do, people who are high achievers who strive to perform in a professional manner.

At EMG we expand each individual's capability to give everyone a chance of being the best that they can be.Together we are creating an environment that encourages creativity and new paths to success.

Our workforce consists of talented employees of 20 different nationalities and we are proud to say that we no longer feel ''international'' - it has become an integral part of who we are!
About EMG - Educations Media Group
EMG is a leader in marketing expertise for education worldwide. We help education providers to more effectively reach their target audience. EMG operates digital platforms for education search in 10 different countries with 19 national and two global websites. Our expertly-crafted platform and insight into the market enables us to continuously develop our search engines to adapt to changing trends making us the world's leading and most popular search engines for education.