Elise Silfverberg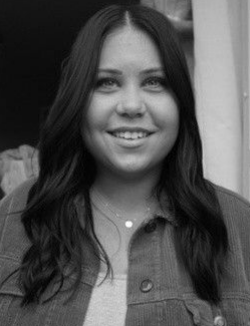 The winner of "EmPPPloyee of the Month" in May is Elise Silfverberg, Digital Marketing Specialist at EMG Sweden
The winning nomination:
This person is a true carrier of our core values: Professional and service minded, juggling a massive workload and sendouts every day of the week for six different sites. Performance oriented always working to enhance our products and tools. Passionate – living and breathing results and client satisfaction.
Short interview with Elise
What are you working with today?
I work with email marketing for our 6 Swedish sites. I Create newsletters, targeted email, study guides. I'm also in contact with our customers, do A/B testing and follow up up on statistics.
Why do you think you became the employee of the month?
Oh, that's a tough question. Maybe because I've started all these sites in user.com and worked really hard this spring with all the ads and bookings we had. On top of that I have mentored an intern and onboarded my substitute while I contributed to the team 😊
What do you enjoy most about your job?
Everything, the social, creating, statistics. This role is really me to 100%.
The Employee of the month is given an amount to give away to charity. Where do you like to donate that money?
How nice, I would like to donate to Barndiabetesfonden