Justin Origen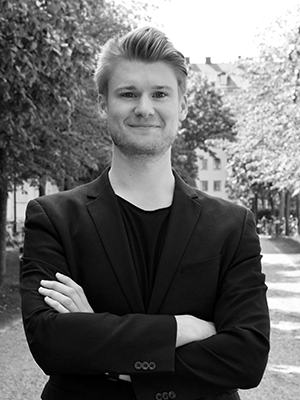 The winner of "EmPPPloyee of the Month" in April is Justin Origen, Customer Success Manager at EMG Denmark
The winning nomination:
"He has been lead on everything concerning the fair. Collecting material, training customers, building stands, and reporting results. The whole process was handled extremely professional, and with a great passion to deliver the best possible experience for both customers and visitors. All this was done parallel with normal work tasks,
and the fair was a huge success. For a small team like the Danish, this would not have been
possible without..."
Short interview with Justin

What are you working with today?
I work with Customer Success & Marketing; onboarding clients and optimizing their content. I've also recently delved into the realm of Photoshop and making ads for our sites 😊
What do you enjoy most about your job?
I enjoy being given freedom to work on projects with my own approach to them.
Why do you think you became the employee of the month?
On the back of a very successful online fair for the unemployed in January, we launched a 2nd fair in April doubling the amount of customers and more than quadrupling the revenue, so it was a successful month for the entire team. I was deeply honored to be nominated by my coworkers. The day it was announced, I had been given the day off to recuperate, so I would like to take this chance to express my gratitude and commend the entire team for the effort we all put into having a hectic, but successful month.
The Employee of the month is given an amount to give away to charity. Where would you like to donate the money?
I would like to donate the money to Dansk Vegetarisk Forening, an organization who's purpose is to enlighten people on eating more plant based, for the sake of sparing animal's lives as well as the planet we all live on.