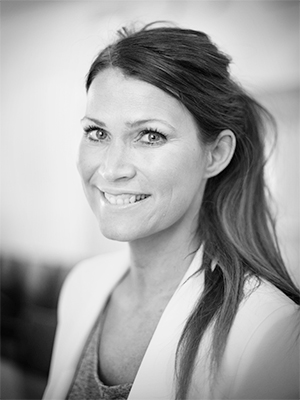 The winner of "co-worker of the month" in January is Linda Ohlsson, Senior Key Account Manager at studentum.se
The winning nomination:
"With a dedication and a work ethic that is second to none, this colleague has month after month, year after year delivered top results and outstanding accomplishments.  
This person really embodies our core principles of passion, professionalism and performance since this person always gives the clients the best treatment possible and always does the utmost to keep the customers satisfied. This passion for her customers has brought in over 110 000 million in sales to EMG so far! 
This colleague also contributes to the team in a big way with positivity, smiles and laughter even though times might be hard. Always takes the time to give advice to newcomers and leads by example with big sales numbers. With all of this said this humble top performer is a blessing to have in any team and we're really happy and grateful to have her at EMG.  


Short interview with Linda:

What are you working with today?
I'm working at Studentum Sweden, helping students find the right education. I also help a lot of schools to do the right marketing, so searching students find them.
 Why do you think you became the employee of the month?
I work very closely with my customers, I really care about them and the result they are getting so I run the extra mile to help them.
What do you enjoy most about your job? 
I have been working for 14 years and still love my work, the education industry never stops. EMG as an employer is caring and I have a bunch of colleagues that has the same spirit as me. They make me laugh and makes me creative, they are there helping when things goes wrong and to support you when your mood is down.
The Employee of the month is given an amount to give away to charity. Who will you donate your money to?
I love that. I will donate to NRC, an organization helping children who have been denied education due to war and crises kids get a possibility to go to get education and create a good future.