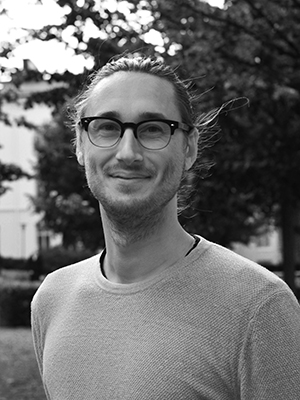 The winner of "co-worker of the month" in November is Benjamin Brunet, Digital Content Coordinator at EMG France! 


The Winning nomination: 
"This person is a copywriting king and has managed to set the right tone of voice for our brand through every channel of his work, including: website, emails & social media. He has been writing great engaging content right from the get-go and it has been such a blessing to be able to have him as our very own communication wizard. Our customers have also expressed their delight for him, from onboarding, to best-practice recommendations, implementation of extra services and newsletters etc. On top of all that, this person has an amazing sense of humor, is a great wordsmith and greatly contributes to the good spirit within his team!"
Short interview with Ben:

What are you working with today?
The French education industry is in turmoil at the moment because of the lockdowns and such, so I try to write informative content to guide our users. I also stay in touch with our clients who need to communicate more than ever. There's still a bit of room for publishing and site management too 
Why do you think you became the employee of the month?
The whole French team has been doubling down since March to stay on top of the situation and reassure our clients and users. Communication has been key there, so I think it was really useful that I could come up with content and help with social media.
What do you enjoy most about your job?
I get to wear many hats and I have full trust and support from my managers, that's great. I also enjoy working in an international environment, which is as close to traveling as it gets these days!