---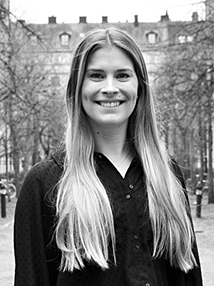 The winner of "co-worker of the month" in March is Maja Brink, Publishing Coordinator at EMG Sweden! 
Nomination:
"This person is a real hard worker, juggling all of the publish request coming in to one of the biggest teams at EMG.

She has rapidly excelled in her new role, always performing all her tasks with speed and a great attitude towards sales reps, customers and the entire comms team.
She is a fast learner and always eager to share and spread knowledge and best practice with her colleagues.
Her mindset is speeding up processes, facilitating workflows and keeping publishers busy and happy"
Short interview with Maja:

What are you working with today?
I am mainly responsible for coordinating all incoming requests from clients. I make sure that the information about our clients, across all Swedish sites, is updated before given deadlines. My role also includes administrative tasks, like XML imports, writing editorial content and publishing advertisements.
Why do you think you became the employee of the month?
I always try to do my very best and see everything positive, even challenges. It's not hard to do a good job when you have such fun working tasks and absolutely wonderful colleagues. They make every day at work the best!

The Employee of the month are given an amount to give away to charity. Who will you donate your money to?
I want to donate the money to BRIS, Barnens Rätt I Samhället. They do such an important job for children's rights in society.
What do you have planned for the spring? 
In terms of work, the plan is to continue to develop in my role, make the publishing process more effective and learn as much as possible. I'm also really looking forward to the trip to Budapest with some of my colleagues! :)