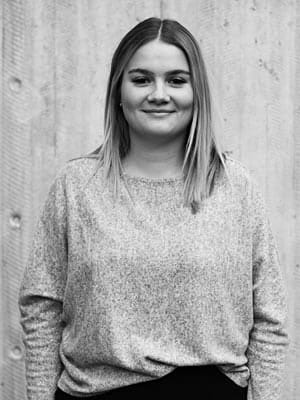 The winner for "co-worker of the month" in November is Julia Andersson, Digital Marketer & Content Creator at utbildning.se, kurser.se och aktivitet.se!

Nomination:

If this person had been an animal, it would have been a duck. Ducks do not make much of a fuss and glide slowly and quietly on the surface without any apparent effort. But under the surface, the duck paddles with feverish activity. 
This person never complains, is extremely loyal and hardworking. She is very appreciated by both customers and colleagues and is never afraid to take own initiatives to achieve her and the team's goals. Lately, she has really shown what she is capable of and have almost doubled education views on EMG's smallest site and completed not one but two provider sections for EMG.
Short interview with Julia:

What are you working with today?
I work as a Digital Marketer and Content Creator for kurser.se, utbildning.se and aktivitet.se. I work with everything from newletters and banners to writing articles and supporting our customers.
Why do you think you became the employee of the month?
I always try to do my best and I'm glad that it shows. Me and my colleagues have done a really good job this fall with many different projects. I have the best team! 😊
The Employee of the month are given an amount to give away to charity. Who will you donate your money to?
I would like to donate money to Hjärnfonden. I almost lost a close relative to a stroke and would love to support an organization that helps brain research move forward and spreads knowledge about the brain.
Do you have anything special planned for the winter? :)
Yes, my birthday is coming up so I will spend some time with friends and family and for the holidays I will hopefully go somewhere warm. Next year I will have a new role here at EMG. I really look forward to it and I'm eager to learn new things.