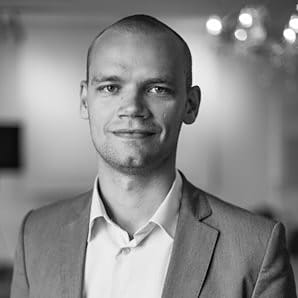 The winner of  "Co-worker of the month" in January is Antti Röyttä in our Finnish team Studentum.fi! Congratulations Antti!
Nomination:
"This person have been a part of EMG for many many years and he is solid like a rock! He has never missed his H-targets: he always does what it takes to reach his goals! 

And even after all these years he is still hungry for more and eager to take our business forward. He is a core player in his team and always supports his colleagues. It's time for him to get little extra praise!"
---
Short interview with Antti

What are you working with today?
I am responsible for my own customer portfolio that currently consists of over 110 clients. It is my job to make sure that our customers get the most out of our cooperation and help them plan their marketing campaigns towards potential students.
Why do you think you became the employee of the month?
I feel honored that I have been awarded this title and it makes me glad to hear that my colleagues appreciate my work here. I always try to contribute to the success of our team and learn from the people I work with, and I hope I have been able to help them achieve their own goals as well :)
The Employee of the month are given an amount to give away to charity. Who will you donate your money to?
I would like to make a donation to Veikko ja Lahja Hurstin Laupeudentyö ry.
What are you looking forward to in 2019? :)
I am looking forward to seeing our team grow with new co-workers that can help us reach our goals and develop our business even further :) Also, I am excited to start working with customers that have been assigned to me at the beginning of this year.