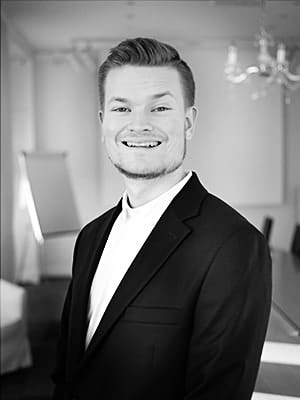 Better late than never! Congratulations to Jackson Downing  who won the co-worker of the month in June! Jackson is working as a Business Development Manager at Findcourses.com, our US team!

Nomination:

This team member has consistently hit every goal asked of them, even when they are unreasonable and overbearing. On top of that they have managed to earn the respect and confidence of everyone in the team, which is especially impressive given so many of them are English. With a tough target on an even tougher market, they have managed to not only smash their goal, but maintain the same drive and passion as when the pressure is on high. He may not be here to accept this award, but it will no doubt be covered at the 8:15 pm Monday Evening Meeting he runs with the cleaning staff.

---
Short interview with Jackson!

What are you working with today?
My primary role at findcourses.com is to acquire new business for our rapidly growing site. I've been with the company for almost three years now so this role is shifting slightly. As I become more senior, I am coaching and training new recruits, managing existing clients, and looking to grow my key accounts.  
Why do you think you became the employee of the month?
The beginning of the year was a challenging time for us on findcourses.com. With our sales and site manager away on paternity leave, a new recruit starting, and a hefty target to achieve, I really had to hit the ground running. I was required to stay self motivated as I had little oversight and take on new responsibilities managing the sales day-to-day.
I think the company recognized this could have been a loss half for us but by putting in that extra effort I was able to keep things stable. Once Andrew got back we kicked things up a notch and hit an all time high as a team.
I really appreciate the company recognizing the challenges I faced this half. It was a difficult six months, but getting through it and hitting all of our goals made it well worth it in the end.
The Employee of the month are given an amount to give away to charity. Who will you donate your money to?
I will be giving my donation to reporters without borders. This is an important organization holding world governments accountable to the people. In our "fake news" era we need all the independent and watchdog journalism we can get.
Do you have any happy upcoming plans for the summer? :)  
I do! I will be spending some time in France. A few days on the North Coast and a week in Paris. On the trip, I plan to ask my girlfriend to marry me so I am very excited about this next chapter in my life!